Sunset Surf Motel is your Perfect Spot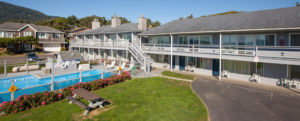 Imagine waking up in the morning to a sun-kissed ocean view, with the salty aroma of the waves tickling your nose, as you sit back with a hot cup of coffee and relax beside the warmth of your electric fireplace. This must be what heaven feels like… Only you don't have to go nearly as far to experience this level of paradise. At Sunset Surf in Manzanita, every night's stay is a treasure to be remembered – and one that will leave you ready to come back for more.
On the Beach
Sunset Surf is located in the charming coastal town of Manzanita. It couldn't be easier to find, either: just head towards the ocean. Sunset Surf is located right on the beach, so during your stay you'll never miss a sunset or an early morning stroll on the sand. And, all the shopping and dining that Manzanita has to offer is no more than a block away. Artisan craft stores, luxury boutique items, gourmet bakeries, and home décor shops all await you during your vacation at Sunset Surf.
Best of all, the beach literally couldn't be any closer, making it perfect for those who want to get to the waves without having to hike any hard-to-navigate trails. Manzanita Beach is the perfect spot to toss the Frisbee for your dog or just enjoy a leisurely walk as the soft sand is relatively flat. You won't usually find large crowds of people which makes it easy to enjoy your picnic, do some yoga, or just relax without having to hunt for a vacant patch of sand.
Simple Living at its Best
Sunset Surf believes in the simple things in life.  Our cozy lobby is always stocked with hot coffee, tea, and a friendly face to great you. We have several board games to borrow for a night in, and plenty of recommendations for an adventure out. We believe in keeping it simple and pride ourselves on clean, comfortable rooms, friendly staff and beautiful ocean views. You will find all the comforts of home, and if there is anything our staff can do to make your stay more comfortable, we are happy to accommodate.
A Unique Lodging Experience
We offer a variety of room options available in the three different buildings. If you're booking more than one room and would like to be in the same building, be sure to pay particular attention to which building you're selecting during reservation. If you have any questions, give us a call and we would love to walk you through it.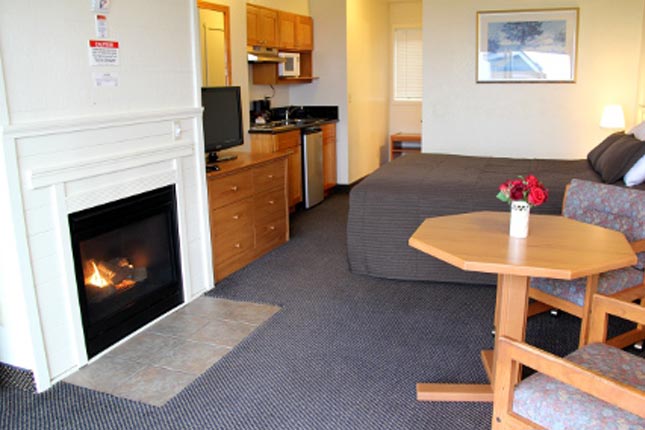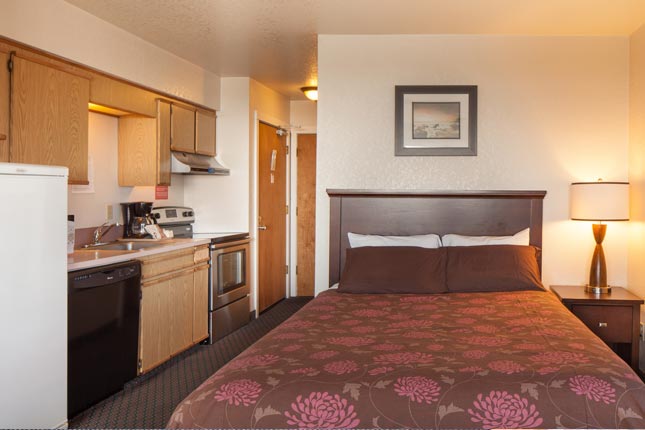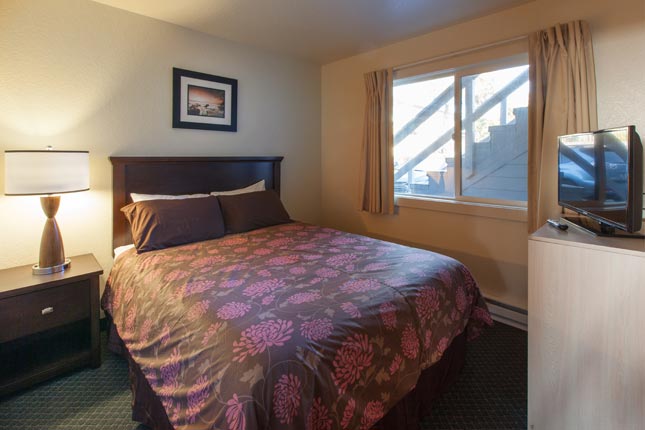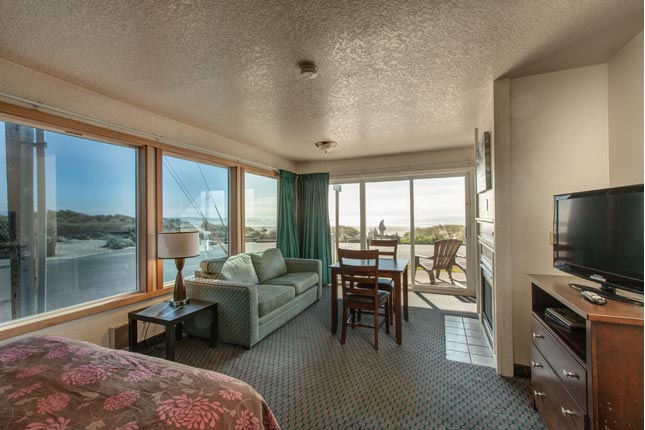 A View of the Ocean & the Beach at your Back Door
Many of our rooms have been recently remodeled and may include a gas fireplace, extra seating areas or fully-functional kitchenettes. The majority of our rooms have a breathtaking ocean-front view unobstructed by other buildings or structures. Whichever type of room you choose, you will always enjoy a short walk to the beach.